We are dedicated to helping you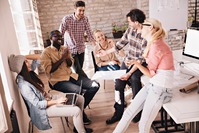 See Our Recent Blop Posts

Zi Medical provides services globally to medical device, IVD and pharma companies including: See our company overview.
Pre-submission Consultations and Fillings
International Regulatory Strategy for One or Multiple Markets or Products

International Product Registration and License Renewal
GMP/QSD Registrations
Regulatory Management Development

Quality Compliance

Regulatory Staff Training

Process Improvement, Six Sigma
Regulatory Information Technology Strategy

Major Regions covered include:
US, EU, China, Taiwan, Hong Kong, Singapore, Japan, Korea, Malaysia, Philippines, Singapore, Indonesia, India, Thailand, Vietnam, New Zealand, Australia, Mexico, Argentina, Brazil.
What U.S. Companies Should Know About Emerging Biometric Laws - Time to Take Action
High school student Celestine Wenardy invented a noninvasive continuous glucometer that works without drawing blood and costs about $63, compared with more than $1,000 for invasive glucometers available in the market.
1 July 2019 - In recent months regulators across many countries have recalled dozens of medicines to treat high blood pressure because they were found to contain potentially cancer-causing impurities.