We are dedicated to helping you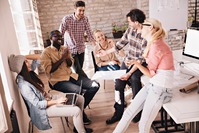 See Our Recent Blop Posts

Zi Medical provides services globally to medical device, IVD and pharma companies including: See our company overview.
Pre-submission Consultations and Fillings
International Regulatory Strategy for One or Multiple Markets or Products

International Product Registration and License Renewal
GMP/QSD Registrations
Regulatory Management Development

Quality Compliance

Regulatory Staff Training

Process Improvement, Six Sigma
Regulatory Information Technology Strategy

Major Regions covered include:
US, EU, China, Taiwan, Hong Kong, Singapore, Japan, Korea, Malaysia, Philippines, Singapore, Indonesia, India, Thailand, Vietnam, New Zealand, Australia, Mexico, Argentina, Brazil.
FDA Notifies GE of Cybersecurity Concern in Medical Devices
FDA Warns Korean Device Maker After Follow Up Inspection
Healthcare companies that track user data with mobile apps and the like may be impacted. Some US companies who do business in the UK are wondering whether they need to update their GDPR notices or take other steps now that the UK has officially left the European Union. The answer is: Not yet. The threat of a "Hard Brexit"...