We are dedicated to helping you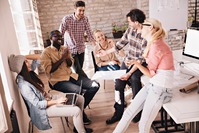 See Our Recent Blop Posts

Zi Medical provides services globally to medical device, IVD and pharma companies including: See our company overview.
Pre-submission Consultations and Fillings
International Regulatory Strategy for One or Multiple Markets or Products

International Product Registration and License Renewal
GMP/QSD Registrations
Regulatory Management Development

Quality Compliance

Regulatory Staff Training

Process Improvement, Six Sigma
Regulatory Information Technology Strategy

Major Regions covered include:
US, EU, China, Taiwan, Hong Kong, Singapore, Japan, Korea, Malaysia, Philippines, Singapore, Indonesia, India, Thailand, Vietnam, New Zealand, Australia, Mexico, Argentina, Brazil.
FDA FORM 483 AND WARNING LETTERS: WHAT'S THE DIFFERENCE?
Importing medical devices into China requires a Medical Device Registration Certificate (MDRC) issued by the China Food and Drug Administration (CFDA). This document is technically owned by the foreign manufacturer, but is controlled by the Legal Agent listed on the certificate who is responsible for the registration application. Products must have...